Grounding relief in anxious moments
This deeply soothing nervous system formula offers quick, grounding relief in anxious moments.
Motherhood is a beautiful journey that comes with moments of doubt, worry or overwhelm. May also be taken as a daily tonic for longer term support. It's an instant game changer to channel your thoughts and transform your day. Recommended for all seasons of motherhood, except during pregnancy.
Pair with Rescue Remedy for ultimate grounding.
Regular price
Sale price
$28.00 USD
Unit price
per
Sale
Sold out
Benefits

- Milky oat: As a nervous and endocrine system restorative, fresh milky oat tops provide the ultimate nourishment when you're edgy, frazzled and near burnout.
- Skullcap: Perfect for times when you are overstimulated or at the end of your rope.
- Motherwort, or "mother's herb": Is said to impart a sense of courage and confidence in mothers, and ease feelings of overwhelm and self doubt. With an affinity for the heart, it is especially useful for those who experience heart palpitations in anxious moments.
- Passionflower: This lush, climbing vine with striking purple flowers helps clear the mind of circular thinking and negative mental chatter, without being too sedating for daytime use.

Size: 2 ounces
Ingredients

Milky Oat (Avena sativa), Skullcap (Scutellaria lateriflora), Motherwort (Leonurus cardiaca), Passionflower (Passiflora incarnata), certified organic grape alcohol, water, raw honey.

All herbs are organically grown.

*Anything containing milky oats should be approached with caution if you have Celiac's. While they are technically gluten free, often milky oats are processed with wheat and can cause problems for some and leave others fine.
Use

Shake well. Take 1-2 droppers full as needed throughout the day.
Share
View full details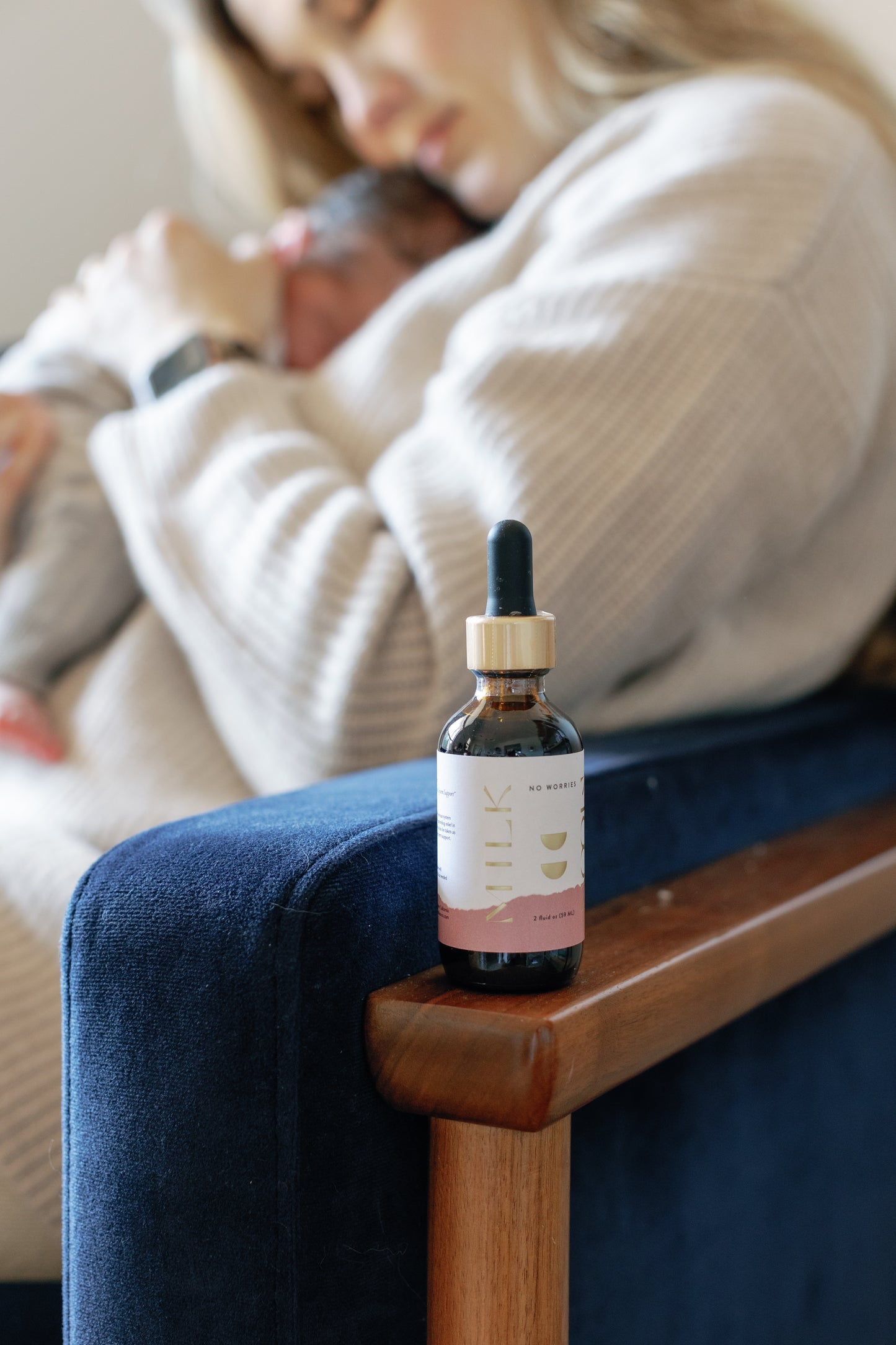 Explore holistic best sellers
Daily support to infuse joy into your wellness rituals and nourish your mind, body and spirit.
NOURISH